Your Next Visits to Our Troy Practice
Second Visit Returning For Chiropractic Care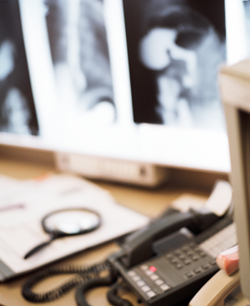 On your second visit, once greeted by our staff, you will be placed in the appropriate room before being seen by the doctor. Once you meet with Troy Chiropractor Dr. Josh Oakley you will discuss how you have been feeling since your first visit, he will address any other questions or concerns you may have, and then go forth with treatment.
Once finished you will schedule your next appointment at the front desk and pay your appropriate payment. The second visit usually takes between 5-20 minutes depending on what we do.
It was a good first experience & I believe it is helping me after only 2 visits.
Ellen D.
Regular Visits Continuing Wellness Care
Once you continue with your regular course of treatment you will follow the same routine when in the office of being greeted by staff, being seen by Dr. Josh, and then scheduling your next appointment and paying your balance due. It can take anywhere from 5-20 minutes depending on what Dr. Oakley does that day.
Don't wait! Contact Oakley Chiropractic today to get started with care.